About us →
Mission →
Our Services →
Client Feedback Manager→
Client Feedback Companies→
Contacts →
RECRUITING THE BEST TALENTS ACROSS EUROPE
The expertise and the network of VP Executive Search's management team have been developed within international organizations, while staying deeply rooted in the local economic context. This is why VP Executive Search is the right solution for the needs of managers and companies operating in Europe.
Our team has consolidated a portfolio of international contacts, leveraging its local roots, thanks to the increasing level of internationalization of the markets in which the companies and managers in our network operate.
With this approach, VP Executive Search is the most effective partner for matching supply and demand for management skills, compared to other models less dedicated to the needs and distinctive features of our market.
This is what makes VP Executive Search a specialist in recruiting talent with a global range of action.
The following kinds of businesses look for support V&P Executive Search:
Multinational onganizations working at a global level

Local medium and large companies

Branches of multinational organizations operating in the domestic market

Local financial institutions or branches of global institutions operating in the domestic market

Leading operators in the consultancy and advisory fields
The managers and professionals who consult VP Executive Search as qualified specialists are:
Managers who have worked at a global level for multinational companies
Managers who have worked primarily in the local middle market and understand its dynamics
Managers who have worked at domestic and international financial institutions
VP Executive Search – News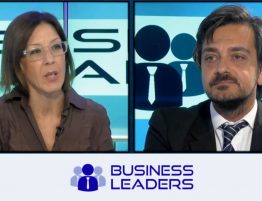 
Business Leaders interviews Vittorio Villa Published on Le Fonti TV – 06 May 2019. Vittorio…
Our Team